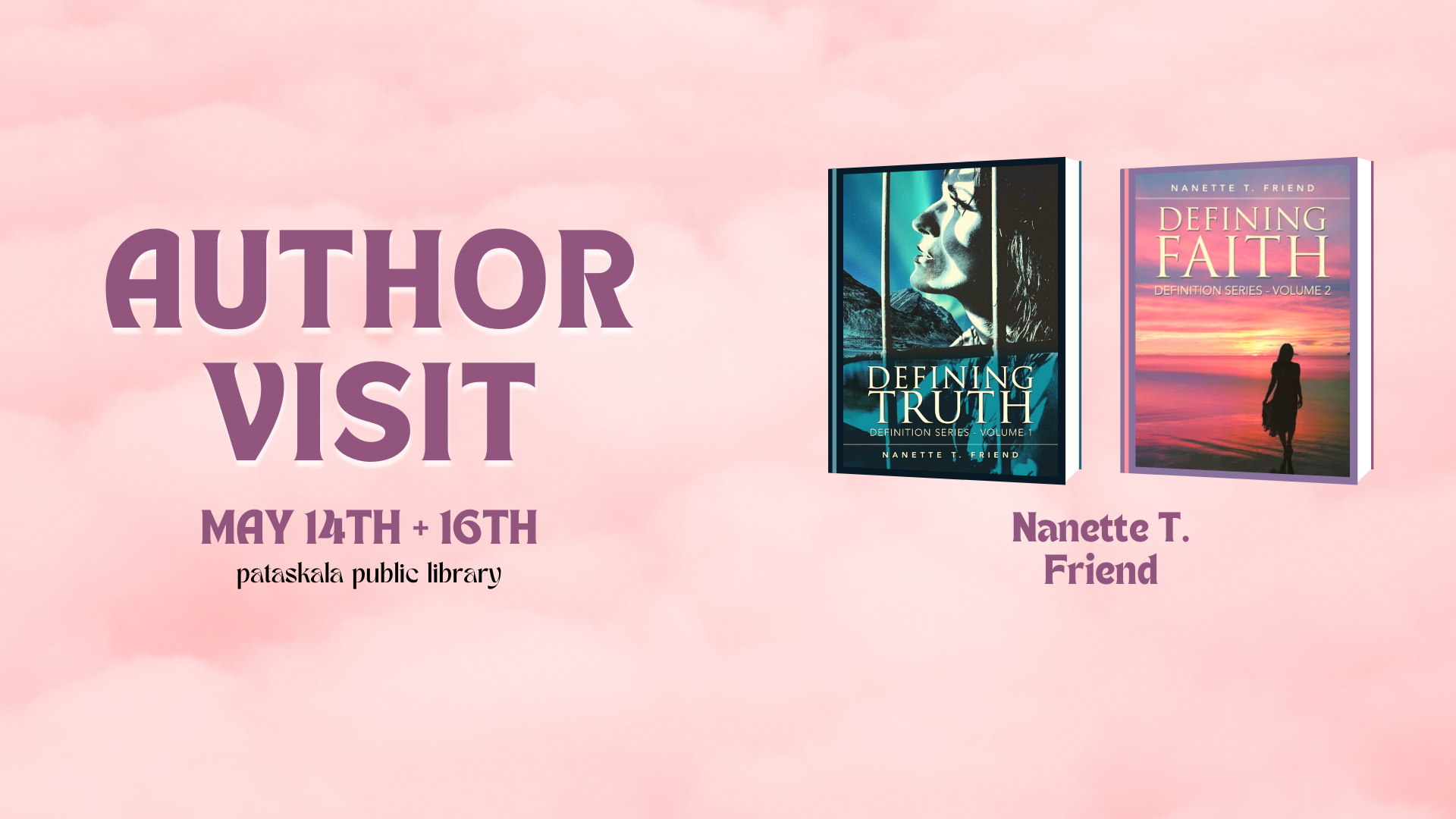 Local author Nanette T. Friend of Etna visits the library for a two-day book signing and discussion! 
Ms. Miller-Friend has been interviewed on Christian television, and has been a published contributor to numerous publications.
Her books Defining Truth and Defining Faith portray the epic and true story of the author's account while serving time in a state prison.
Session 1: Saturday, May 14th @ 12 PM
Session 2: Monday, May 16th @ 5 PM