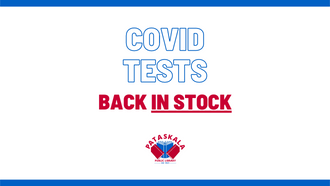 We now have at-home COVID-19 test kits
in stock.

Stop in at the front desk, or utilize our curbside pickup.
If you are sick, please do not come inside the library.

These kits have two tests per box, with instructions
inside each box. They are not proctored.

Tests are limited to 1 BOX per household.