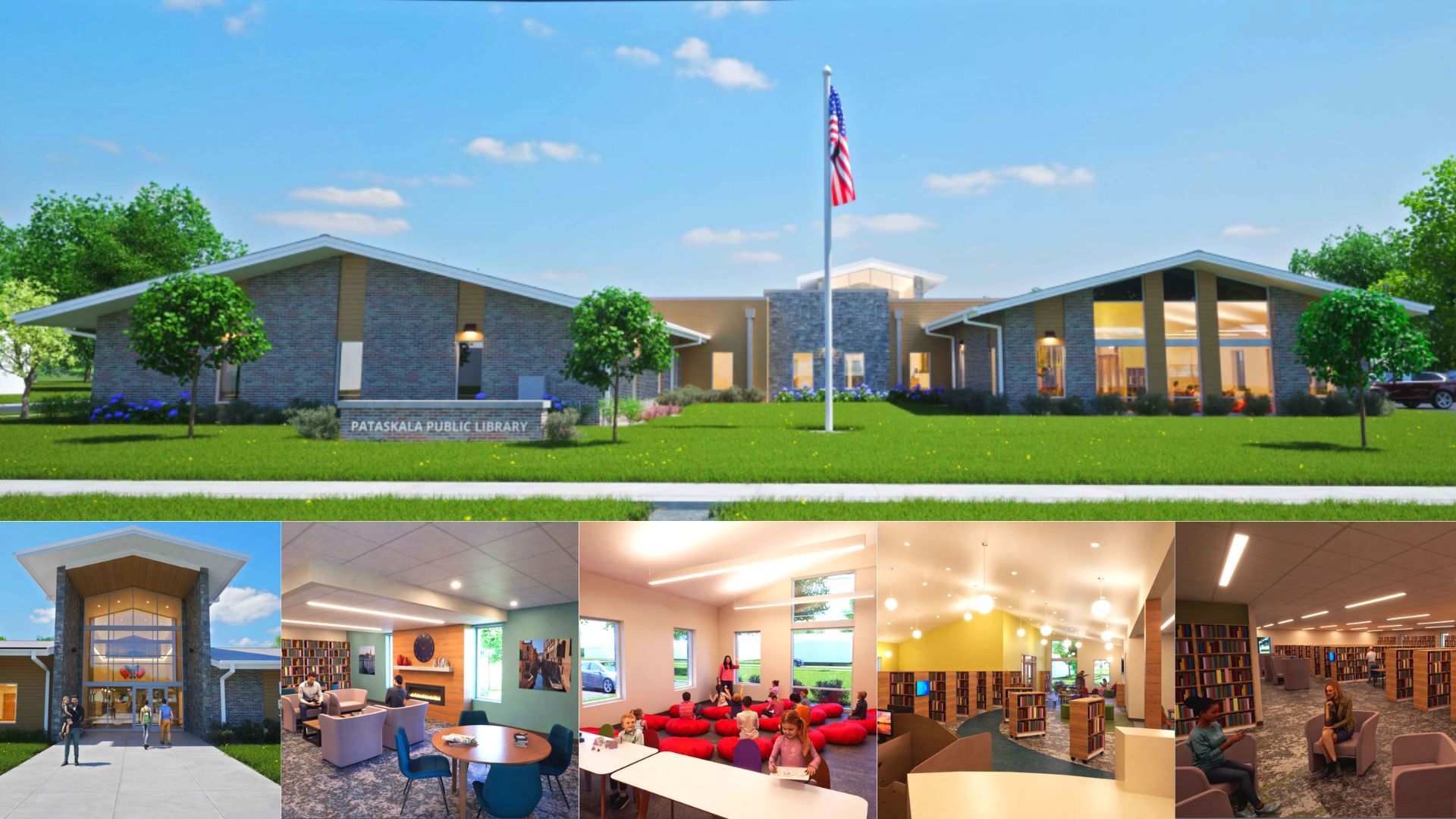 Your Library is Growing!
Thanks to the support of our community, library is expanding with a building addition and complete renovation!
This will be the first building expansion for Pataskala Public Library since 1987.
FAQ
What Does This Mean For Our Community?
This addition will create:

Large community meeting room
Multiple public study rooms
Quiet reading room
Story time & family event room
and more!
When Will This Happen?
Summer 2023: Groundbreaking
2024: Opening
Where Will the Library Be During Construction?
We will be moving into a temporary space at the West Licking County Family YMCA (355 W. Broad St. Pataskala) effective June 12th, 2023
We anticipate being in this temporary location for approximately 12 months
(Click here for full information about our temporary location)
Will The New Building Be In A Different Location?
No, the library will return to our usual location at 101 S. Vine Street when construction is complete in 2024!
Thank You For Your Support!
The library levy for 2021 PASSED.
This building project would not have been possible without the support of our community.
Check out all the renderings for our new building below!